To find a retailer near you, click here.
If you would like to carry these fine linens in your shop, contact us for order and price information.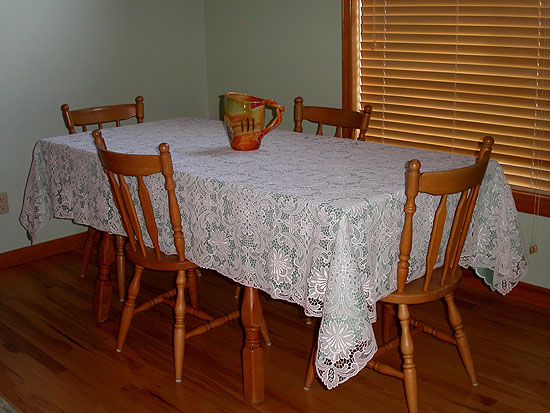 Only a very small handful of manufacturers in Plauen still make classic cotton lace, and Sachsen Imports now brings you the finest cotton Plauen lace available! Each size is made up of many single lace parts that are carefully sewn together by hand. Compared to other laces, the making of cotton Plauen lace requires more thread and more handwork to piece the lace together, which is why it has become so rare today.
Your family will treasure this exquisite, heirloom-quality lace for years! Many designs below also include viscose, a natural fabric which gives the lace a beautiful soft sheen. We also now carry a complete line of under-tablecloths, which show off the beauty of the lace.
And exclusive to Sachsen Imports -- 100% cotton Plauen Lace handkerchiefs! These beautiful lace handkerchiefs, available in either white or light cream, will make a cherished keepsake for any bride.
Click on each image for a larger view and for size information.